Urgent Termite Treatment in the St George Area
St George Area Resident for Several Decades
AB1 Pest Control St George is your local pest control and urgent termite treatment specialist in the St George area.
The St George area is high risk for the presents of termites. Many homes and business buildings will sustain costly damage from these pervasive pests.
Call 0481 194 619 today for a free quote, advise or to book a termite inspection or termite treatment.
If you wish to hear what termites sound like when they have been disturbed, refer to the video on our Termite Control Specialist page.



Termite Inspections & Treatments with AB1 Pest Control
What Do You Do If Find Termites At Your Home
If you find active termites at your home during renovations or other discovery, it is very important to apply immediate and correct treatment to the termites.
Call your local termite specialist for advice.
Do not spray the termites with an insecticide from the supermarket or hardware store. You may kill a few of the termites, but the remaining up to a million termites will still be lurking, waiting for the next opportunity to recommence feasting on your home.
The wrong treatment will cause greater difficulty to remove the termites from your home and increase the damage and cost to make your home free of termites.
A thorough termite inspection should be conducted and a suitable treatment plan devised. It could include the use of termiticide dusts, foams, baits or liquid treatments.
For a brief introduction to keeping your home safe from termites, watch the following video from the Bug Dr.
Call 0481 194 619 for free quotes and advice
How To Identify Termites In Your Home
Termite Inspections & Termite Identification in the St George Area
Termites found in Sydney can cause extensive and costly damage to your home if left unchecked. The damage caused by termites is not covered by your insurance.
There are many different types of termites that you will have in and around your property. They eat wood and any cellulose based products like paper and cardboard.
Many people refer to them as white ants but they are not part of the ant order (Hymenoterans). They are actually more closely related to the cockroach family of insect (order Blattodea).
Depending on the type of species there can be up to a million or more termites within a colony. Termites in the colony perform different roles. There are workers that dig tunnels and collect food for the colony. For protection from ants and other invaders, there are soldier termites. The soldiers can be identified with larger darker heads and large jaws or mandibles.
There are flying termites that are sent out annually to start new colonies.
Of course there is the queen that produces 30,000 eggs per day, depending on the species.

Low and Non Toxic Treatments Only Used For Your St George Area Pest Service
We Keep Your Pets and Children Safe and the Unwanted Pests Under Control
The latest and most advanced treatments available are used by AB1 Pest Control during a pest control service.
Customer feedback from our treatments has been outstanding, particularly our new indoor formulation. Some companies may use a low odour formulation, but we use a treatment that is NO odour.
The new treatment works differently to most other regular treatments, it has been approved by Australian scientists at APVMA for use in child care centres, hospitals, schools, commercial premises and hospitals so it is very safe to use.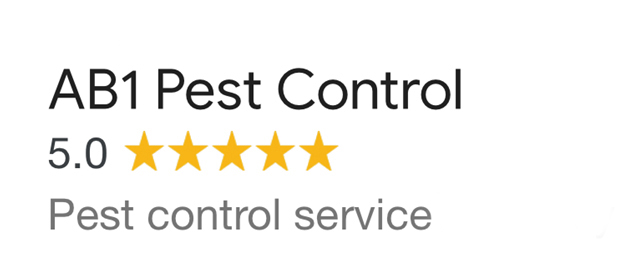 AB1 Termite & Pest Control Services the Following Places In the St George Area