Pest Control Oatley and Termite Inspection Specialist

Oatley Resident for Several Decades
AB1 Pest Control Oatley is your local pest service and termite inspection specialist in Oatley. We will get eradicate or exterminate all of your unwanted pests, including spiders, ants, cockroaches, rodents, wasps, termites and many more.
The climate in Sydney has ideal conditions throughout the year for insects to multiply. You will see a particular increase in activity in the time following a few hot days when there has been rain.
Regular pest inspections and treatments are important to control pests that can be destructive to property. Many pests are harmful to you and your family or just a nuisance.
German cockroaches are a major pest and many of the sprays and baits that you get from the supermarket will not get rid of these cockroaches. They have developed a resistance to most common insecticides. Call us about how the new non-repellent treatments work to get rid of these nuisance pests. The treatments are safe and guaranteed to get rid of German cockroaches (the small brown ones).
We use a new treatment for our home interiors that is having great results and receiving very positive customer feedback. It is safe for your children and pets while targeting the nuisance pests.
A warranty is provided to ensure customer satisfaction. If needed we will return to retreat for free during the warranty period.
Call 0481 194 619 today for a free quote, advice or to book an appointment.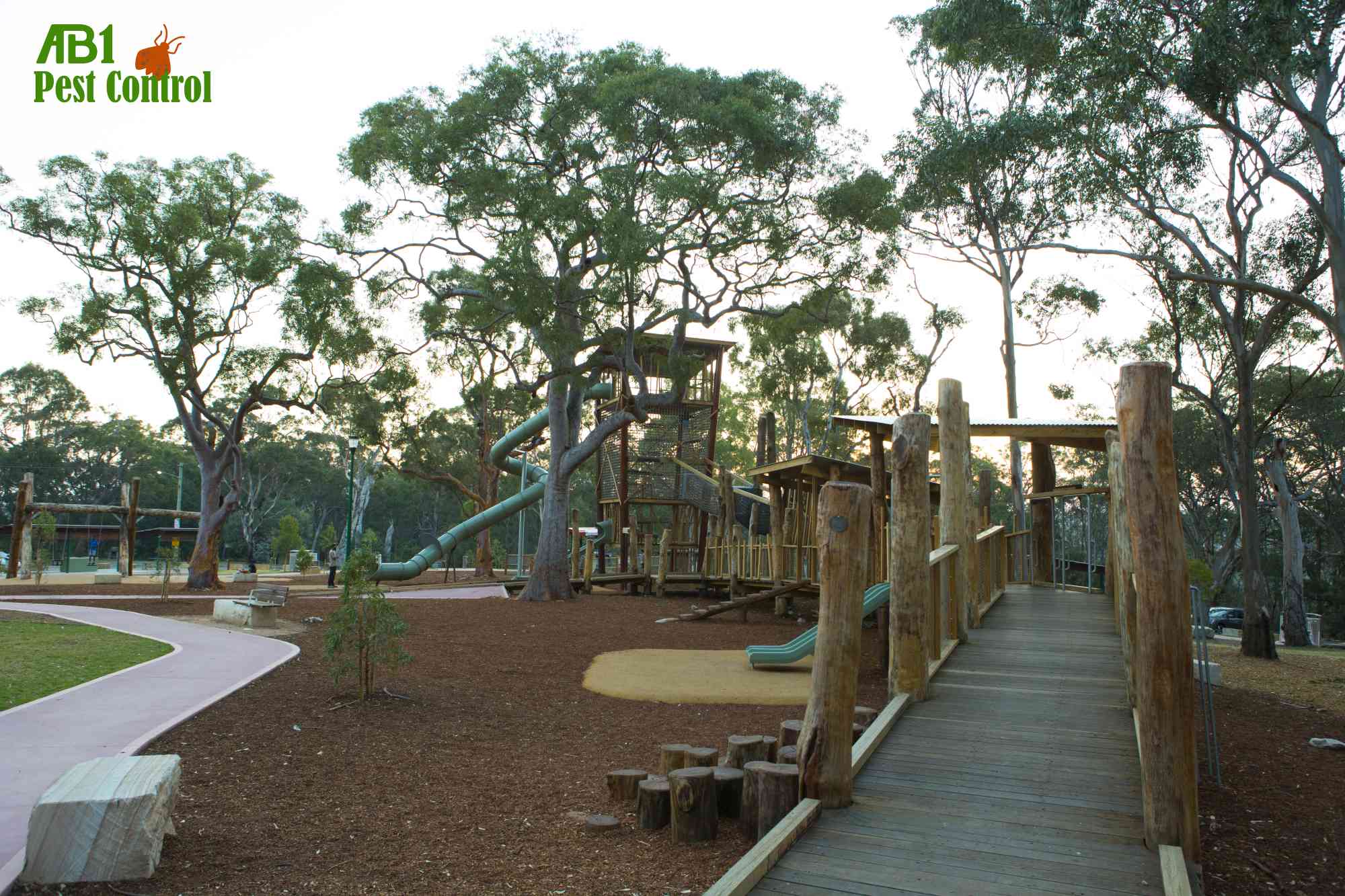 Are There Any Termites in Oatley? – Yes
The natural bushland surrounding Oatley is a great place to live.
The suburb of Oatley and its surrounds has many parklands and natural bushland. The abundance of trees provides opportunities for termites to prosper.
This is OK if termites just remain in the natural bushland. But it is very common for termites to find their way onto our properties and into our homes.
It is important to complete regular termite inspections and pest control to protect your property from the damage that termites and other invasive pests can cause.
If you wish to hear what termites sound like when they have been disturbed, refer to the video on our Termite Control Specialist page.

Call 0481 194 619 for Free Quotes and Advice
Urgent Pest Control Oatley & Termite Inspections – Sydney

What To Do If You Find Termites At Your Oatley Home – Sydney Pest Service

If you find active termites at your home during renovations or other discovery, it is very important to apply immediate and correct treatment to the termites.
Call us for pest control in Oatley, termite inspections and termite control treatments.
Do not spray the termites with an insecticide from the supermarket or hardware store. You will kill a few of the termites, but the remaining up to a million termites will still be lurking, waiting for the next opportunity to recommence feasting on your home.
The wrong treatment will cause greater difficulty to remove the termites from your home and increase the damage and cost to make your home free of termites.
A thorough termite inspection is conducted and a suitable treatment plan devised. It could include the use of termiticide dusts, foams, baits or liquid treatments.
For a brief introduction to keeping your Oatley home safe from termites, watch the following video from the Bug Doctor.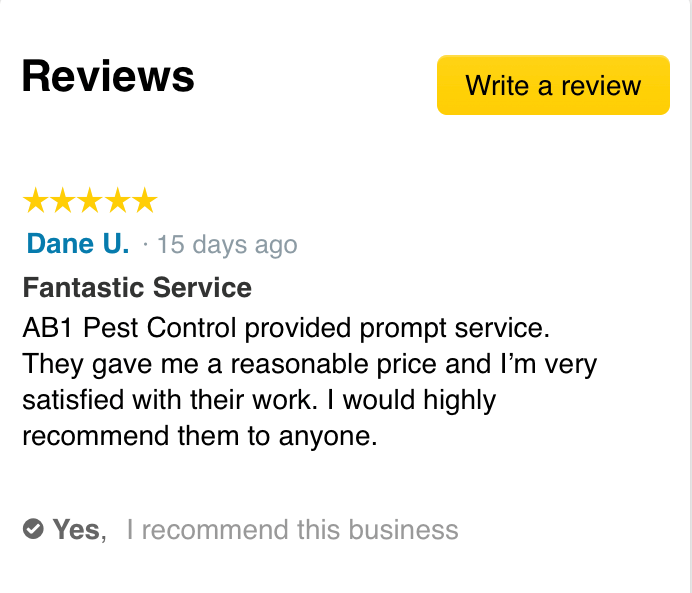 Low and Non Toxic Treatments Used For Your Oatley Pest Service
Keep Your Pets and Children Safe and the Unwanted Pests Under Control
The latest and most advanced treatments available are used by AB1 Pest Control during a pest control service. Guaranteed to be pet friendly.
Customer feedback following our service has been outstanding, particularly our new indoor formulation. Some companies may use a low odour formulation, but we use a treatment that is NO odour.
The new treatment works differently to most other regular treatments, it has been approved by Aust scientists at APVMA for use in child care centres, hospitals, schools, commercial premises and hospitals so it is very safe to use.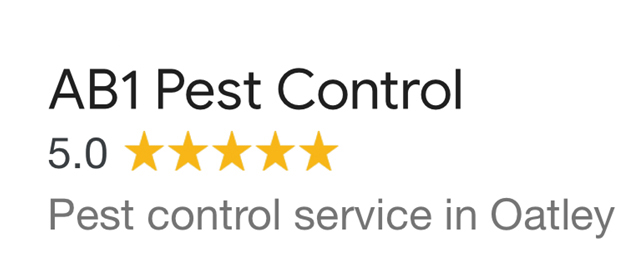 Pest Control Near Oatley NSW 2223
Searching for pest control near me in Oatley?

If you are searching for pest control near Oatley or pest control near me, AB1 Termite & Pest Control is your leading local service.
Firstly we listen to You to understand your concerns and how we can help you.
We will thoroughly inspect your Oatley home for existing and potential pest problems.
Our treatments provide a perimeter of protection for your home. Special care is given to all ingress points to your home.
We will eradicate and remove all accessible wasp nests and spider webs while using the safest available methods.
Our report/invoice will detail the services that we have implemented and provide recommendations to help keep your home free of pests.
Between treatments we will stay in touch with you and respond to any inquiries or particular needs. Our customised plan will keep pests out of your home year round.
Thermal Imaging Termite Inspection
Finding termites in Oatley with a thermal imaging camera.

Finding termites that can cause damage to your property requires the latest technology and equipment and years of experience.
Here at AB1 Termite & Pest Control we utilise moisture meters, thermal imaging cameras and motion sensor devices. It is very important to be able to use the equipment correctly together with years of experience to analise the results and then provide effective solutions.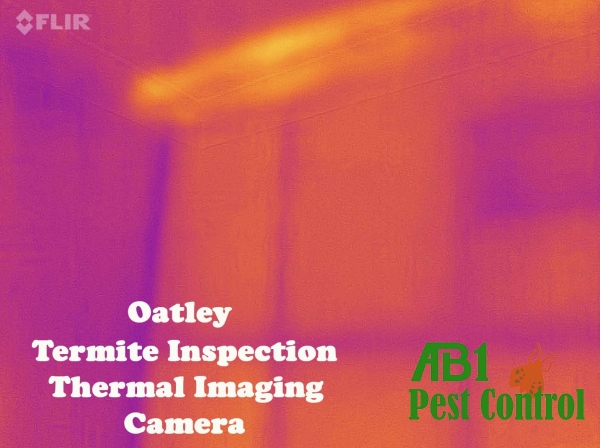 Termite Inspections and Termite Treatments

One of the pieces of equipment we use is a motion sensor device (Termatrac). It is designed to identify any movement occurring behind walls and other fixtures.
If an area of concern within your home is identified while using a moisture meter or thermal imaging camera, the motion sensor device can be used to detect any movement.
Previously the only way to inspect behind a wall was to put hole in the wall. Now if anything behind a wall needs to be inspected, the motion sensor device can be placed onto the area and any movement checked.

Frequently Asked Questions
We always choose the most environmentally friendly pest control solution
Safety and the environment are very important.
We ensure that our treatments exceed the highest standards set and regulated by the EPA (Environmental Protection Authority).
The products that we use are approved by Aust scientists at APVMA (Australian Pesticides and Veterinary Medicines Authority).
When chemicals are applied, they are strictly low and non-toxic and registered for use in hospitals, schools, child care centres and commercial kitchens.
Preparation needed before the pest control service
Nothing needs to be done by you in preparation for the pest control treatment.
We  treat the room edges around the skirting boards, so it is advisable to move any clothing items or toys from off the ground.
It is usually not required to empty your kitchen cupboards. We apply a dust or gel to treat any insect harbourages (cracks and crevices & door hinges).
Urgent Pest Control in Oatley
When inviting friends and family to your home, don't let nuisance pests ruin your day.
If you need immediate pest service to get rid of a wasp nest, ants, cockroaches, termites or spiders, call our office on 0481 194 619 to request an urgent service call.